Top 7 Best Bars and Clubs for the London Book Lover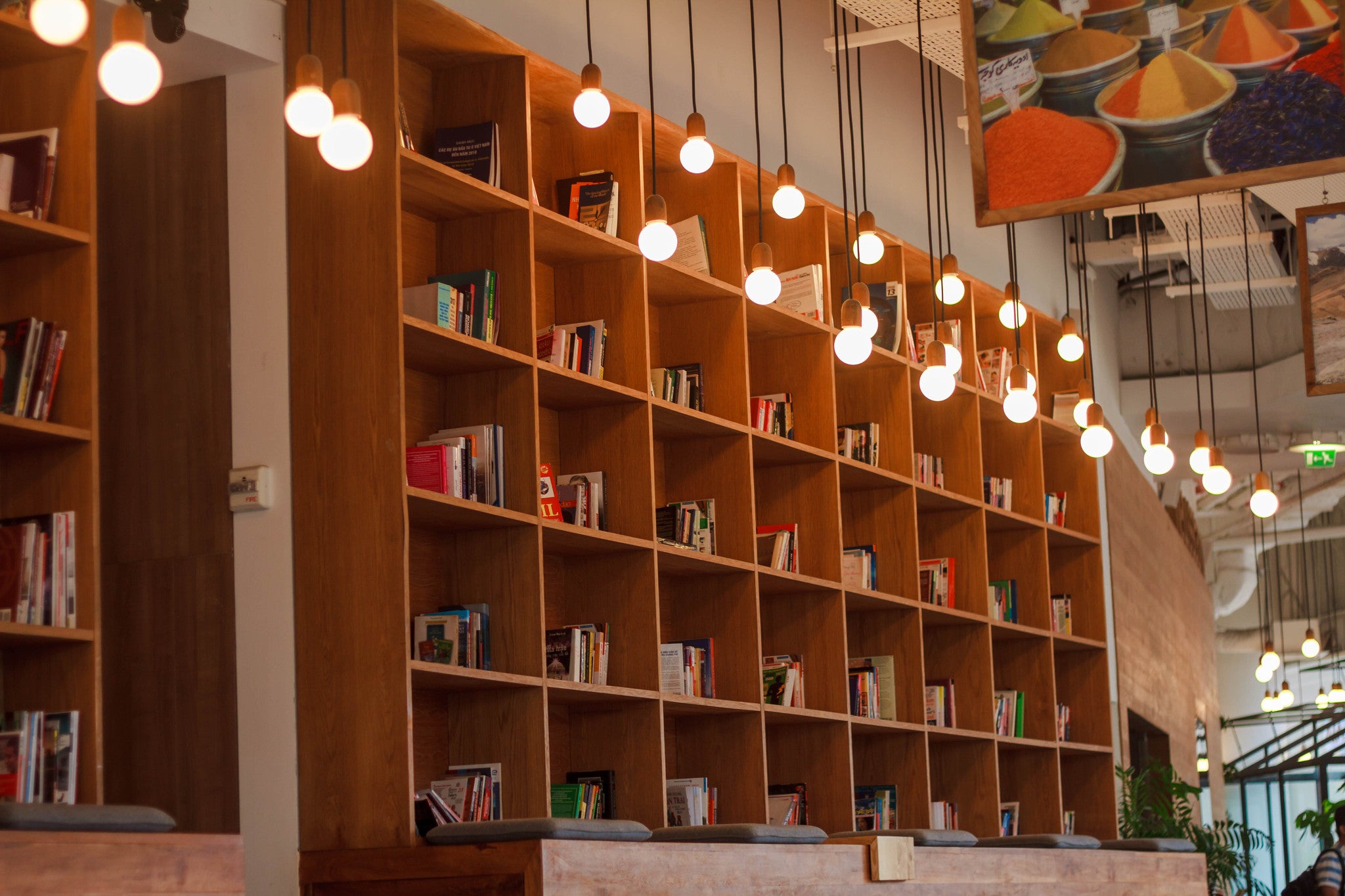 The Best Bars and Clubs for the London Book Lover
All those fabulous books and not a stiff drink in sight! Do you love reading and browsing through books but would prefer something alcoholic rather than something caffeinated? Look no further, London has a surprising abundance of bars with books. These little gems are hidden in plain sight across some of London's easiest to access locations.
Beginning with "Swans Bar", at the Assouline in Picadilly, this hidden gem will spoil you with more than just books. The venue has eye candy for the discerning and is a place for the bibliophile and lover of the arts to visit. Little statues and the gentle scent of leather aroma candles combined with your favourite cocktail means that the Swan once having drawn you in, will make it very difficult to leave. For those looking for a quiet place to enjoy their tipple while relaxing with a book, look no further this is it.
Far Rockaway, a funky American styled bar in Shoreditch, must have the best comic book library north of the Thames. So, if you're a little less into the classics and a little more into a Pop Art environment, then this is the place for you. With comfortable seating and very well stocked bar, it's a good place to meet with friends and share the love of comic books. Remember it's never too late to have a happy childhood while enjoying the drinking rights of an adult.
In the event that you may actually want to leave with that enthralling book you've found on the shelves, then the Society Club in Soho is the place to go. This wonderland of books, for sale, is complimented with a bar that will keep you browsing the best of their book bounty for hours. Most of the books are those out of print editions that you've been hunting for but simply didn't know where to look. There is no place better for resourcing that fabulous coffee table book you've been hunting for while enjoying a tipple at the same time.
If you're looking for something a little less funky or nouveau, and maybe just a little more posh and elegant then the Malt Whiskey Library at the Grange Hotel in Bloomsbury is most likely the best location to sit yourself down with a good read and an opportunity to work your way through an outstanding selection of well-aged whiskies. The low-key yet sophisticated environment also serves some rather excellent snacks and bar foods to keep you going as your while your way through a combination of whiskey and books. Cleverly hidden away in their basement, it's one of those places that once found you'd want to keep its location all to yourself.
The Cinnamon Club which in a past life was, in fact, the reading room in the old Westminster Library, speaks well to its origins and is a superb place to escape to for a quiet drink and a literary exploration exercise. The venue offers both a restaurant and a separate bar, so whether you're in for some excellent Indian cuisine or just a drink – or a bit of both, and a desire to delve into a plethora of books, this is the place to come. The fusion of imported Indian food and Aromas combined with the classic history of the building and the library, make this an ideal outing for the adventurous. Give yourself plenty of time. You won't want to leave.
Aptly named the Fable, this bar inspired by all the old classics serves up food, drink and the best of books to be borrowed in London. With opportunities for private hire, going in on your own for a quiet read, or even to join one of their masterclasses in cocktail creation, There is absolutely no way this bar can be left off any book lovers list of adventures.
Because books appear to be an intellectual pursuit, there are some members clubs to be found that offer superb libraries and book resources as well as vinyl classics. At least one of these exclusive bars are dotted across London and cannot go without a mention.
The Library members club in Covent Garden is one of these exclusive haunts with such a fantastic selection of books and periodicals, for study, reference and even pleasure that the membership fee certainly makes it worth it. When the love of books to be shared with others who also enjoy an alcoholic beverage or two is on your bucket list the Library Club is your first stop.