Pink Gin: What is it and how to make it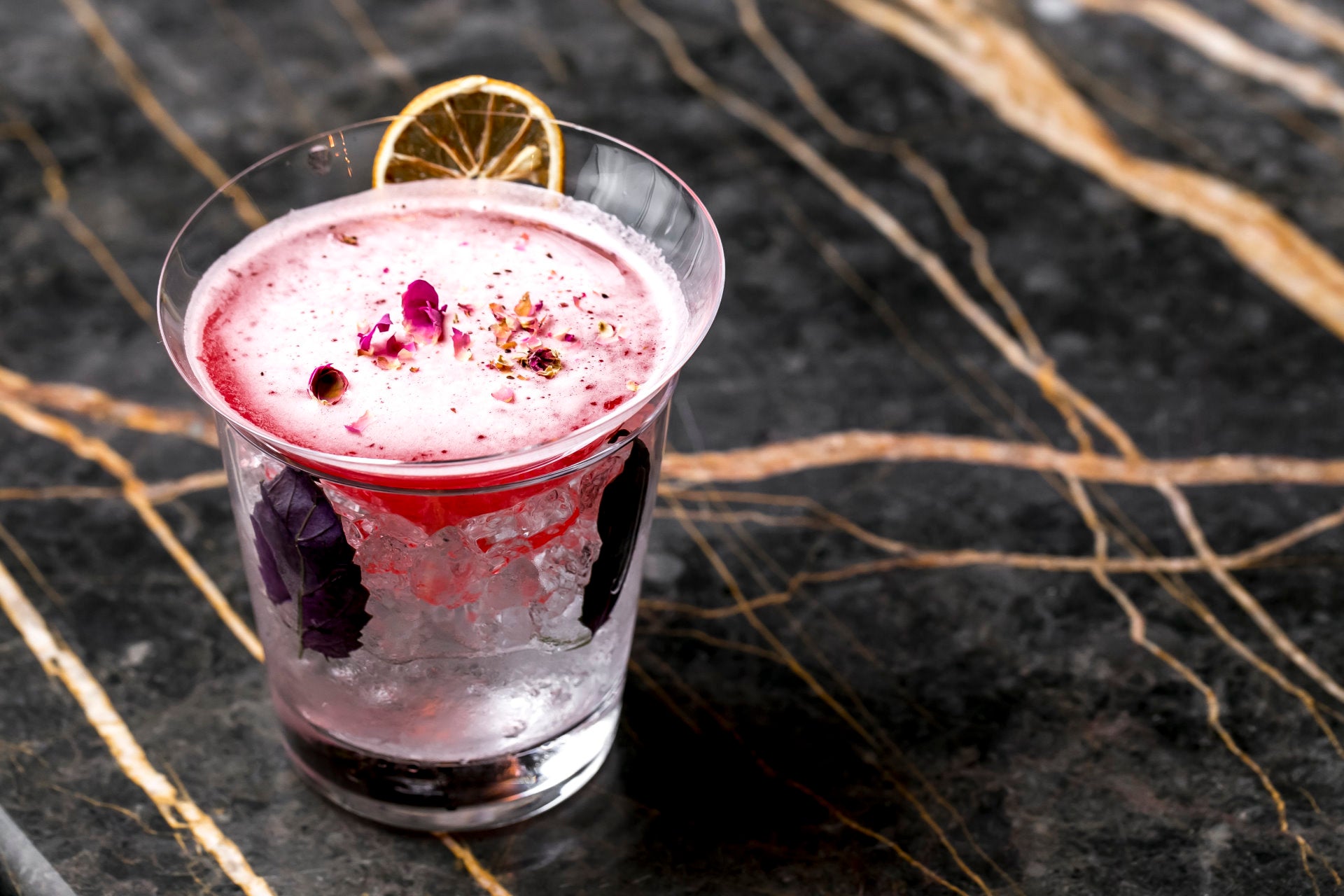 How to Make Pink Gin
One of the most loved spirits, gin has an endless capacity for variety. Gin distillers get to choose from a wide range of botanicals including unusual options like seaweed, myrrh, loganberries and edible clay.
Among the different types of gins, pink gin is the one that's quickly gaining a lot of popularity. Dating back to the late 1800s, this beverage has a sharp, somewhat heavy flavour. Its alluring hue hints to its rich and dry taste.
But, just what makes pink gin so different from the regular stuff? In the following article, we'll explain what pink gin is and how it's made.
What's the Deal with Pink Gin?
Let's start with the basics: gin is an alcoholic beverage whose predominant flavor is juniper berries. This drink was first invented in the 17th century, in the small town of Leiden, Netherlands.
At the time, it was prepared by simply mixing juniper berries into wine. Nowadays, it's made by re-distilling alcohol in the presence of juniper berries and other natural botanicals of your choosing.
Pink gin, on the other hand, is regular gin that's been flavoured with fruits. It doesn't differ much from conventional gin as it also doesn't contain any added sugars. Plus, it has the same alcohol by volume as regular gin.
Thus, the only difference is its flavor profile, resulting from the incorporation of fruits. If you're already a big fan of gin, you'll be pleased with the subtle flavor notes that these fruits add.
To be more specific, only pink or red fruits are used for its preparation to give it that distinct hue. The most commonly used fruits for making pink gin are strawberries, red currants, raspberries, grapefruits, and rhubarbs.
Different Ways to Make Pink Gin
For the pink gin enthusiasts, there are several ways you can prepare this beverage from the confines of your home. Here are two simple recipes:
How to Make Rhubarb Pink Gin
Ingredients
Rhubarb stalks (at least 1 kg)
400 grams caster sugar
800 ml of your favorite gin
Method
Wash the rhubarb and trim the stalks. This helps to get rid of the base and leaves
Chop the stalks into 3-cm lengths and place them in a large jar containing the caster sugar
Shake the jar to mix the rhubarb stalks and sugar. Seal the lid and leave it to steep overnight
After 24 hours have elapsed, add your preferred gin to the sugar-and-rhubarb mixture. Seal the jar once more and give it a good shake
Leave the solution in a cool and dry place for at least 4 weeks
After this, strain the resulting beverage through a muslin cloth and your pink gin is ready to try!
How to Make Raspberry Pink Gin
Ingredients
200 grams of fresh raspberries
800 ml of London dry gin
Method
Put all the raspberries in a container/jar (should have an airtight lid)
Pour in the London dry gin. Once you do this, don't shake the jar as this will break up the raspberries
Store this in a dry and dark space, and leave it for 2 weeks. This gives the mixture ample time to steep
After a fortnight, use a muslin cloth to strain the gin into a bottle. Your pink gin is ready for serving!
Conclusion
Whether you're a gin enthusiast or simply prefer fruity beverages, there's no denying that pink gin is one of the best-tasting liquors. Loved by many, this drink is also fairly easy to prepare. All you need to do is mix your favorite gin with pink or red fruits -such as raspberries or grapefruits- and leave the mixture to steep for a reasonable amount of time.