The Best Locations in London to Watch the Fireworks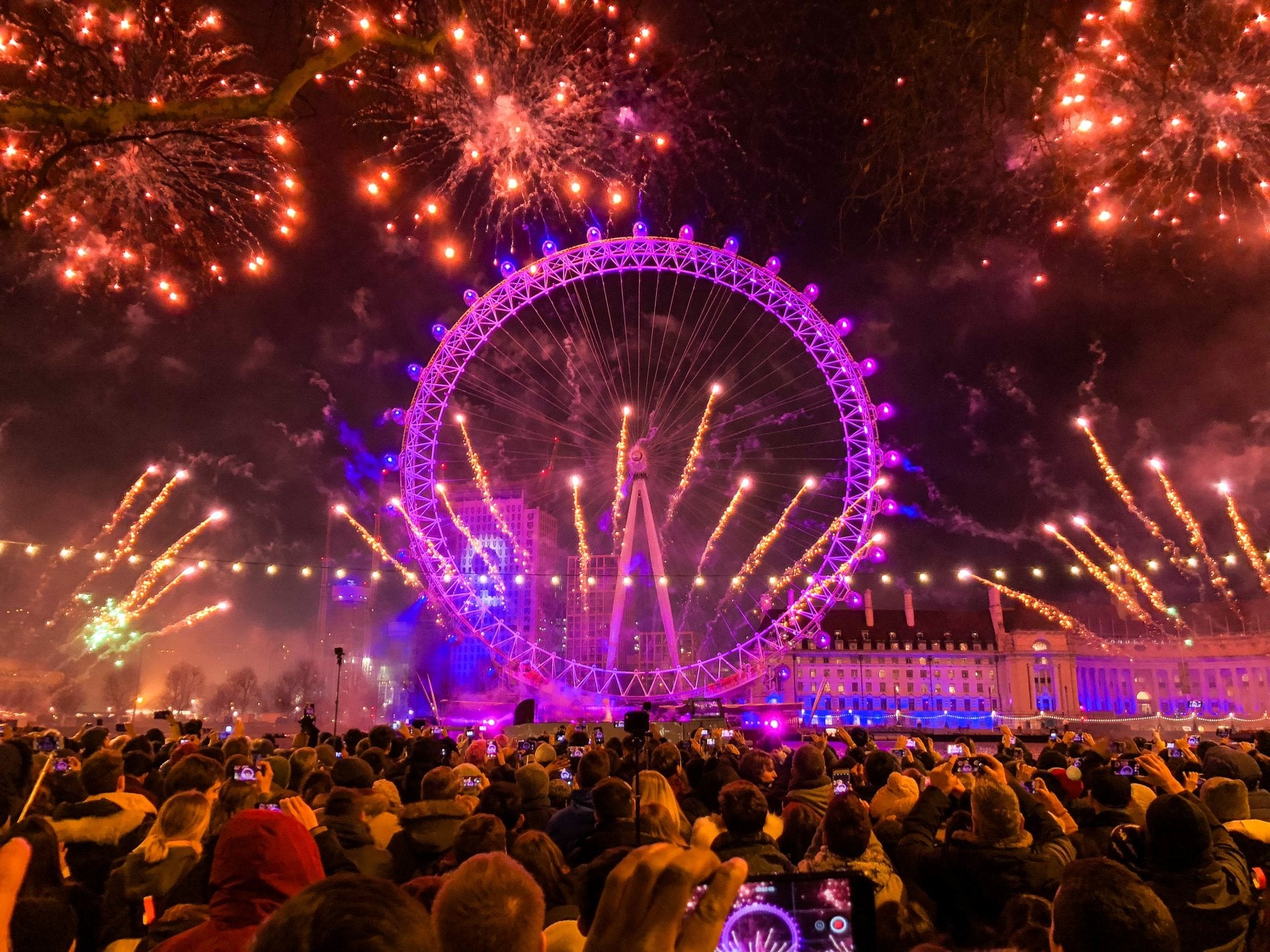 Some of the top places to watch fireworks in London include:
Primrose Hill is a great location to watch the Fireworks Display

Primrose is among the best-known places in London that offers the best fireworks viewing point. If you are planning to watch fireworks with friends or your loved one, the primrose hill will offer great fireworks watching experience. One of the reasons why many people choose this place as the right destination point for watching fireworks is because one can watch fireworks from different places from the hill mentioned above.

The view from the Alexandra Palace of the Fireworks Display
If you are looking for a great place to watch fireworks in the northern part of London, then you do not need to worry anymore. That is because the Alexandra palace got you covered. Many people who prefer watching distant celebration choose this place. The place offers a calm environment with minimal disturbances from the environment.

The Shard's View of the Fireworks is breathtaking 
Shard is known to have the tallest building in London. Because of the various tallest building, people find that place as the best viewing point for fireworks. Multiple restaurants within this region will allow you to enjoy your favorite beer in a relaxed environment. Also, if you enjoy having different delicious cuisines, the shard will fulfill all your expectations. Choosing Shard as your best firework watching place will give you a fantastic experience. 

Watch the view of the Fireworks from Dalston Roof Park
For the best fireworks watching, it is essential to choose the area that is raised several meters from the ground. That is because the higher the place, the more clearly you will watch fireworks since there are no obstacles to block a clear view.  The location of Dalston's Roof Park is in trendy part of London.

Duck and Waffle's view of the Fireworks is 40 floors up
Dack and waffle is another fantastic place that provides excellent firework viewing point. The location of the area mentioned above is on the 40th floor of the tower known as Heron. One fantastic thing with the duck and waffle is that you can enjoy fireworks and birds watching at any time.

Clissold Park Fireworks view offers a great view & with plenty of space
Clissold Park is another fantastic place that can provide visitors from different areas with a fabulous firework watching point. The area is huge to accommodate many visitors. The place has a relaxed environment that will allow you to enjoy everything around you.
Other London Locations for Great Views of the Fireworks include:
Lastly, some other few places in London that offer great fireworks watching points include; Radio bar, Blackheath common, Waterloo Bridge, and Greenwich observatory.